Our History
Our Foundations
A look through the archives will show that there has been a school in Wath-upon-Dearne since the 1600s, which has links to our school and Wath C of E Primary.
Wath Secondary School, however, opened its doors on 17th September 1923.
It was opened by Alderman Talbot (Chairman of the West Riding Higher Education Sub-Committee) and was housed temporarily in Park Road Infants School with Mr A T L Greer as Headteacher and 3 assistant teachers.
The school started with 77 children and in September 1929, that number had grown to 520. It had become the fourth largest of the 49 secondary schools under the control of West Riding County Council. Parents were choosing to send their children to Wath from as far afield as Barnsley.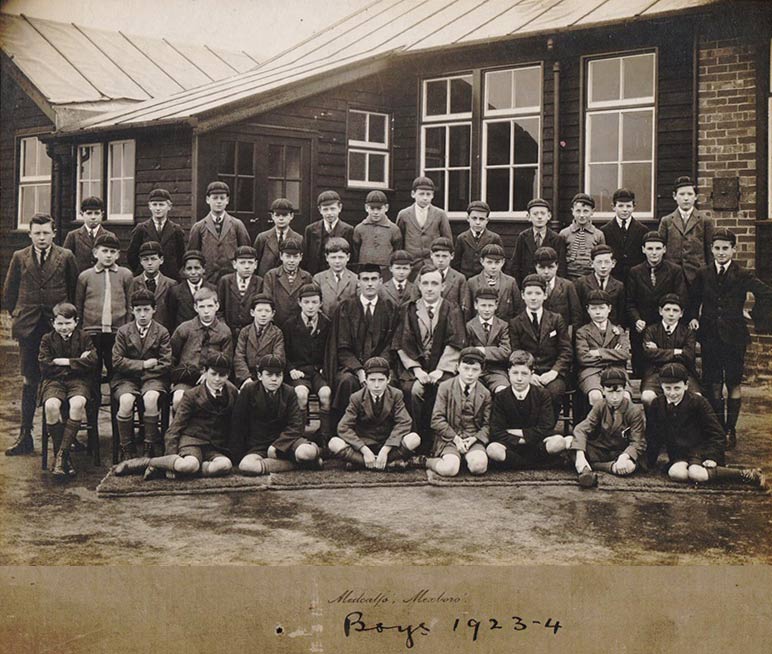 It was a pioneer period: the school had outgrown its temporary accommodation in Park Road Infant School and lessons were being taught at the Wesleyan Church, the Primitive Methodist Church, St. James' School and the Wath Mechanics Institute. It could take over an hour to walk around the school premises, but from these scattered elements, there was a sense of school spirit emerging.
The house system did much in the early years to encourage students to progress. New students would have a house master or mistress to guide them through their education from the day they arrived until the day they left. It helped spur emulative rivalry in play and work.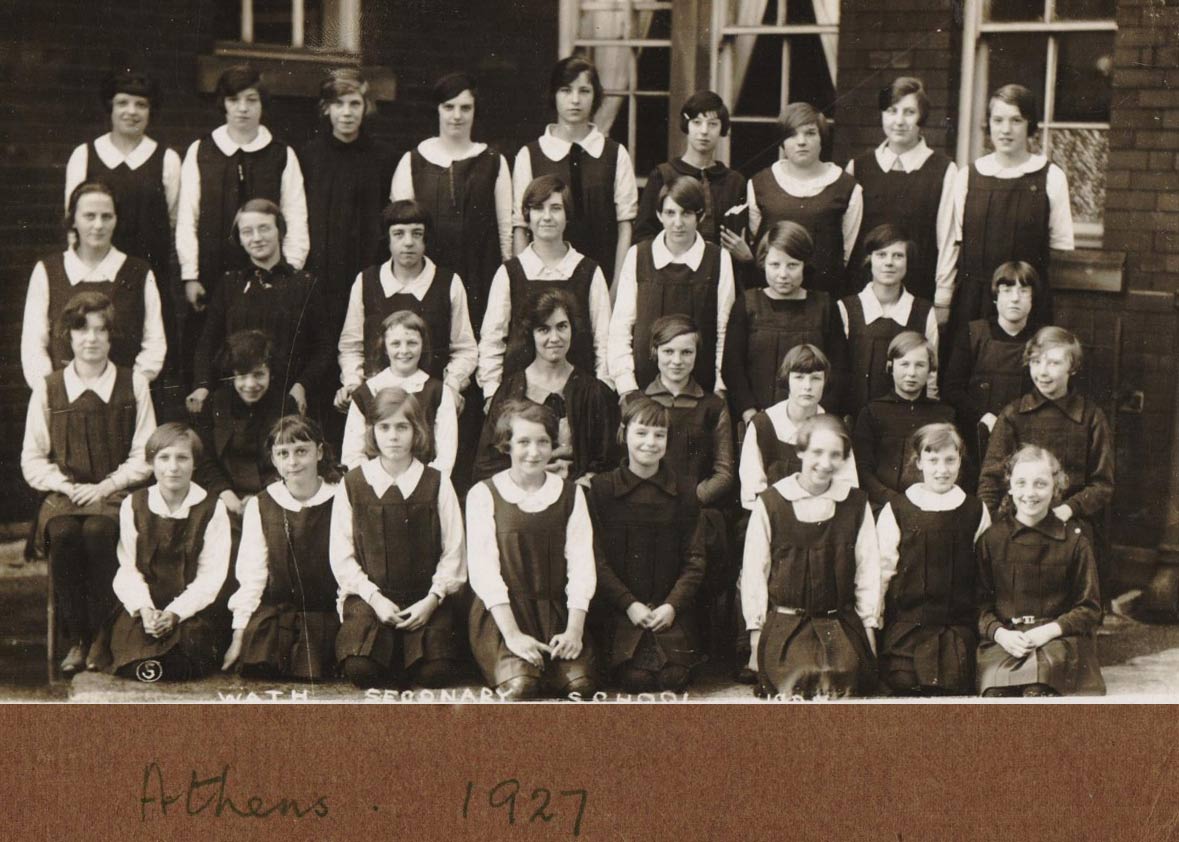 All games, sports events and academic endeavours were celebrated as house, not individual, achievements. Houses would compete for the Alderman Talbot Games Cup, the Sports Cup and the Cup of Work & Conduct which had been generously donated by the parents. The houses were named Athens, Carthage, Rome, Sparta and Troy, with Thebes added later as the number of pupils grew.
After a few changes in the early years, the school settled on maroon and gold as the school colours with the motto "Meliora Spectare" (look to better things). The school's coat of arms consisted of a escutcheon containing a miner's pick, a book and a series of wavy lines representing the River Dearne. The current flaming torch coat of arms didn't appear until the 1940s. Both are still used to this day: the torch logo representing the school as a whole and the miner's pick and book logo is used primarily to denote the sixth form.
In May 1930, the school moved into in the former buildings on Sandygate. The total cost of the building was £33,643. It was built on land donated by the Wade family (who lived in what is now the Sandygate Hotel) and which was to be held in perpetuity for educational purposes. The school grounds/playing fields extend over 28 hectares.
There were 20 full-time teachers, 2 part-time instructors and 550 students with 33 in the sixth form. The pupils who passed the 11+ came automatically. Those who sat the Entrance Exam and passed had to pay a termly fee for the privilege of being in the school. For staff, it was a condition of employment that you lived within two miles of the school.
Wath upon Dearne Grammar School
The school officially became a grammar school in 1931.
Mr Greer was succeeded by Dr J Ritchie, who died in office, and after a lengthy interregnum, Dr C Saffell took up the headship in 1955. During this period, Wath-upon-Dearne expanded as local industries flourished and the post-war population grew rapidly. It became clear that the school building wasn't big enough and a number of major expansions were made in 1956. A new hall was 'bolted on' to the existing building and purpose built technology and science blocks were constructed.
In January 1964, the former Park Road Secondary Modern School was amalgamated with Wath Grammar School, with a consequent rise in numbers to 1491 students. This bilateral institution was officially designated a Comprehensive School in September 1972 with the arrival of Mr A Murphy as Headteacher.
The Modern Era
Under local government re-organisation in 1974 and the abolition of the West Riding County Council, the school became part of Rotherham MBC; in line with all of the Rotherham Secondary Schools, its name was changed to Wath Comprehensive School. Soon after, Mr J Brothwell took over as Headteacher in 1977 and the number of students started to grow again.
Mr D Kirby served as Headteacher from July 1991 to 1997 and was succeeded by Mr R Godber who retired in August 2002. In September 2002, Mr E Sampson became the headteacher. Mr Sampson died suddenly in May 2003 and Mr J Chisholm became Acting Headteacher. Subsequently, Mrs P Ward was appointed as Headteacher and commenced her post in January 2004.
As part of the Government's PFI initiative a number of schools were rebuilt. During the Easter break 2005, the school moved into a brand new, purpose built school. Although the main hall survived, the original buildings and Park Road annexe were demolished.
Mrs P Ward retired in 2016 and Mr J Taylor, who had previously been Deputy Head and Head of Sixth Form took on the role of Headteacher in September 2016.
The school underwent an Ofsted inspection in March 2017 and despite having an above average academic performance with particularly good EBacc results, the school was graded as Inadequate and issued with a mandatory 'academy order'.
Wath Comprehensive School changed its name to Wath Academy and joined Maltby Learning Trust in April 2019, a trust which currently comprises of Maltby Academy, Sir Thomas Wharton Academy and four primaries.