The Duke of Edinburgh's Award
Doing their DofE Award enables students to achieve recognition for their actions and encourages them to try different activities, make new friends and develop new skills. Students take part in an amazing and challenging adventure and have lots of fun along the way. They make a difference to other people's lives and their community, become fitter and healthier, make new friends and have memories that last a lifetime. All this leads to the achievement of an Award that's recognised by Universities and employers alike. Doing their DofE really does give them the skills for life and work.
Students working towards their Duke of Edinburgh's Award have to complete four sections, their Volunteering, Skill and Physical sections as well as an Expedition. Students can choose to continue with an activity they are already doing, making sure they have a clear goal, or try something entirely new. Students at Wath have the opportunity to work towards their Bronze Award in Y10 and their Silver Award in Y12/Y13.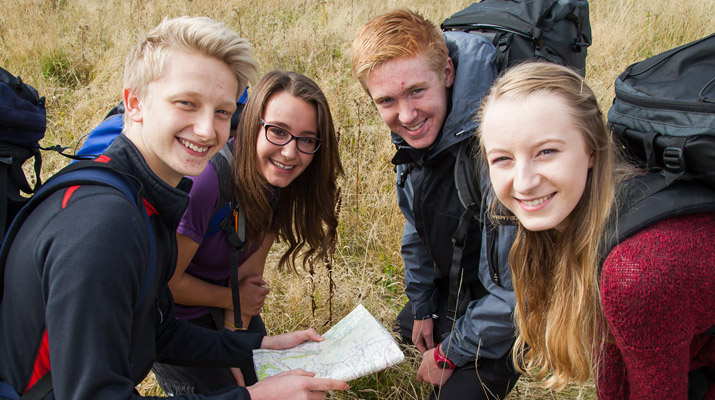 But don't take just our word for it - see what these Wath Comprehensive School students think…
Abigail successfully completed her Bronze Award: "I found completing my Bronze Award an extremely valuable and enjoyable experience, one which I will remember forever. It helped me to develop many of my skills such as teamwork, communication and navigation. I really liked the adventure and challenge that came with the expedition, and setting up camp after a long day's walk was a very satisfying feeling. The different sections were fun and helped me develop as a person. Doing my Bronze Award has made me want to continue to challenge myself and achieve my Silver Award".
Students Aaron, Adam, Charlotte and Sam have also completed their Bronze Awards. All of these students realise that gaining their DofE Award gives them a head start when it comes to their future. Adam did his DofE Award because "it was a great opportunity to have a unique experience and it stands out on your CV". Charlotte made some firm new friends and learned a lot about map reading, as did Aaron who is now determined to complete the challenge of Silver as he feels it will encourage him to "aspire to do his best in life". Sam enjoyed improving his team work and leadership skills and "thoroughly enjoyed volunteering to help with, and take part in, a local theatre production group".
Year 10 students just beginning their Bronze Duke of Edinburgh Award journey are equally as enthusiastic and see it as an opportunity to have lots of fun whilst making friends, learning skills and giving themselves the edge when applying for University or their first job. They have chosen to volunteer at, amongst others, local sports clubs, animal rescue centres, local Guides groups and local Primary schools.
Miss S Owen, Duke of Edinburgh's Award Coordinator at Wath Comprehensive School, believes that the students get a real sense of achievement from doing their Award: "The change in students' self-confidence is amazing. They learn to deal with situations they wouldn't normally encounter, find ways to problem-solve, develop strong personal skills and really step up to the challenge. It really is wonderful to see how they become determined young people with a deep sense of self-belief through doing their Duke of Edinburgh's Award".
If you would like further information, you can contact Miss Owen on 01709 760222 or by email addressed to sowen@wcs.rotherham.sch.uk.