National Offer Day 2023
Dear Parent/Carer
Welcome to Wath Academy!
Please see the Welcome and Activities pack with the Data Collection form below:
We hope your child has fun completing the activities. If you have any further questions, please do not hesitate to contact us at school on enquiries@wathacademy.com.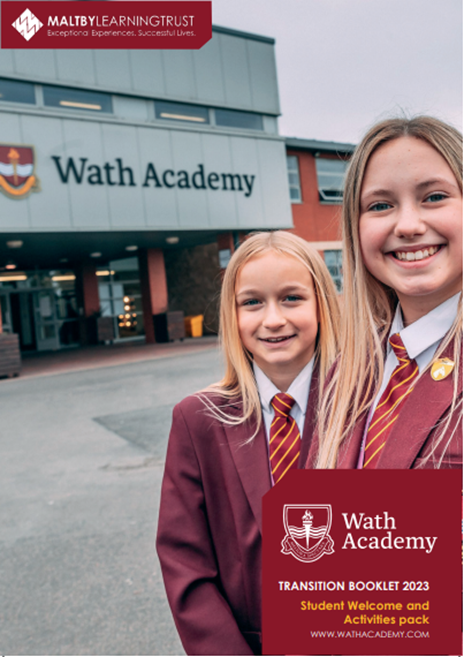 Data Collection Form
Dear Parent/Carer
Wath Academy is the data controller of personal information you provide us and holds the right to collect and use personal data relating to students and their families. We may also receive information regarding students from their previous school, Local Authority and/or the DfE.
We are required to inform students and their families about how their personal data may be collected and used. Our privacy notice regarding this can be found on the school website www.wathacademy.com in the 'About Us' section.
Please complete the form below. It is important that this information is accurate, and the school is made aware of any changes to this information in the future. This information, for example, will be used to contact people in the event of an emergency.