The Torch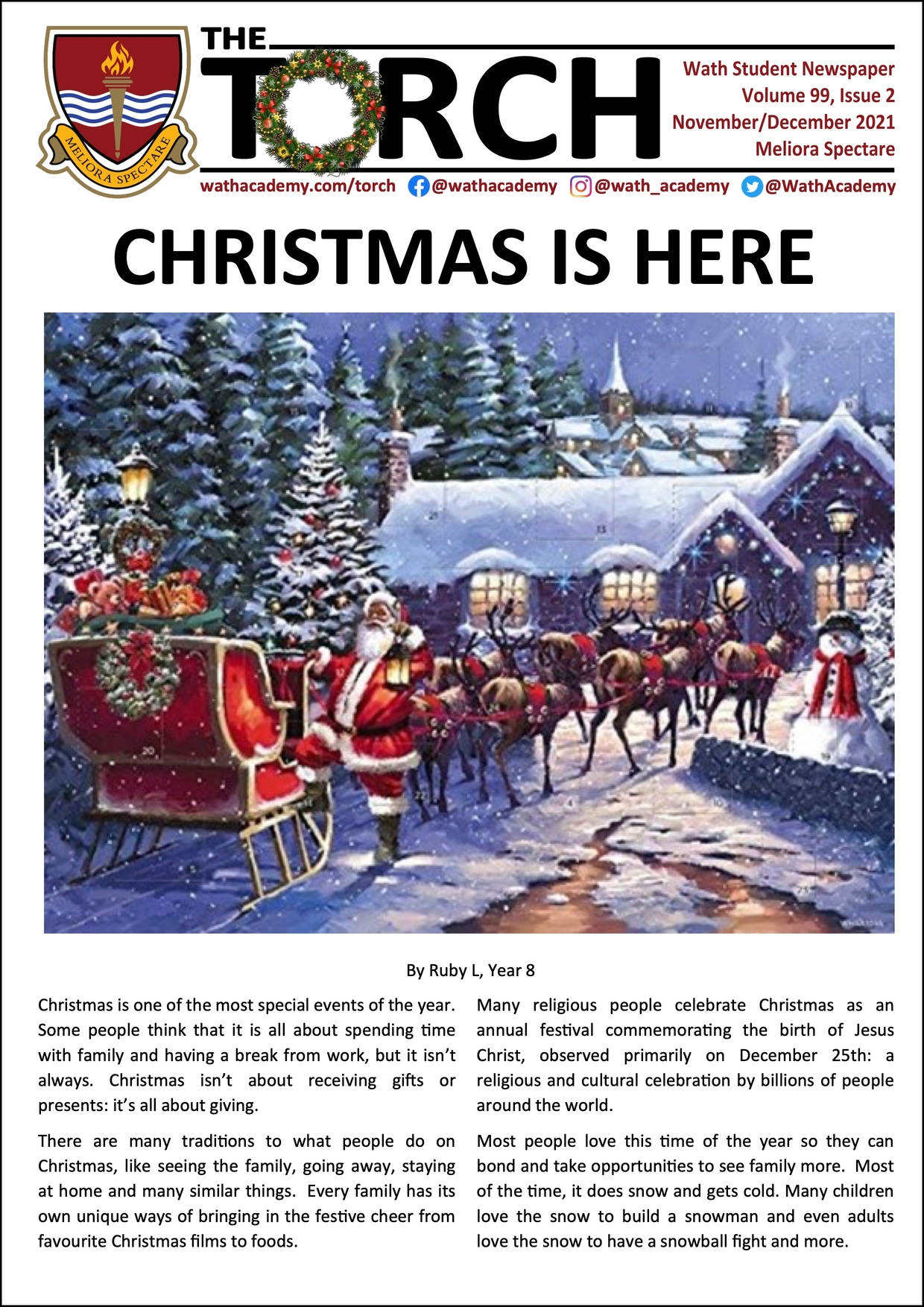 The Torch is the student newspaper of Wath Academy.
Read the September/October 2021 edition of The Torch now!
Alternatively, you can read past editions of The Torch and its predecessors from the last hundred years below.
Originally called The Wath Magazine, the school publication was renamed The Wathonian in 1930. World War II reduced its frequency from termly to annually, but it was still going strong in the 1970s. The Wath Chronicle launched in 1992 and ran for a decade. The mid-2000s introduced In Touch, which evolved into The Torch in 2014 and is currently published every half term.
We would love to fill the gaps in our archive. If you have an issue not listed on this page, please contact us.
Back Issues
September 1923 – August 1930
September 1930 – August 1940
September 1940 – August 1950
September 1950 – August 1960
September 1960 – August 1970
September 1970 – August 1980
September 1980 – August 1990
Sorry, no back issues from this decade are available.
September 1990 – August 2000
September 2000 – August 2010
September 2010 – August 2020